Welcome to the club. Club HUG means access to a group of people who dare to connect, without filters. We only have one rule: meeting a fellow club-member requires a hug. Embrace the offline connection.
Clothes
We care about quality, fairness and the environment. The best clothes for the best hug. Club HUG shirts and hoodies come from OEK-TEX certified factories in Portugal that use organic cotton and dye the fabrics in a circular way. Our partners comply with European guidelines on fair labour and safe production. Want to know more? Connect with us!
Team
Meet the Club HUG team! Three friends, ready for a hug. Thijs, Joep and Wouter believe true connection happens offline, without filters. That's why they started Club HUG: to promote and embrace the offline connection. Feel free to connect with us (in any way).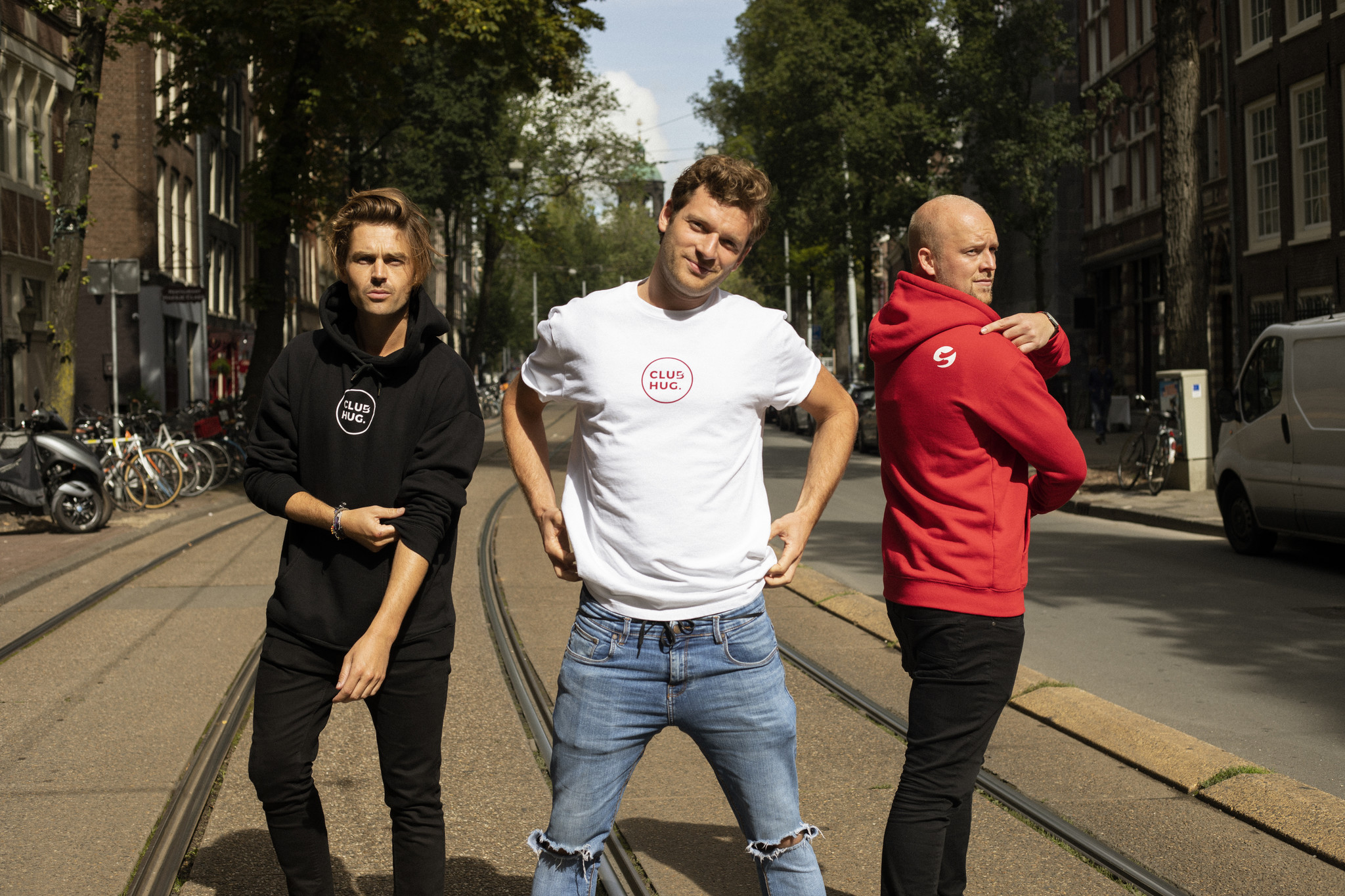 Contact
Nieuwezijds Voorburgwal 340-III
1012 RX, Amsterdam
The Netherlands